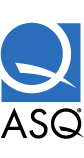 A Story...

"I had been working in manufacturing for close to seven years when I knew it was time for a change. I had recently moved and was new to the San Fernando Valley. It seemed there were manufacturing and technology services companies everywhere I looked, but I didn't know any one who worked there. Applying through website portals was just not producing results! I was sure they were hiring people with my same skills, but it would be easier if I just knew one person at these companies that could help open the door a bit or get my resume onto the right desk.

I attended my first ASQ 706 meeting on a Tuesday night. In less than thirty minutes I met friendly engineers, inspectors, managers, sales people, buyers and technicians who worked in the Valley, Los Angeles, Simi Valley, Ventura County and even one member who drove down from Santa Barbara! I collected a handful of business cards and three days later I had my first interview at a major aerospace company thanks to this group of welcoming professionals."

The American Society for Quality (ASQ) San Fernando Valley chapter was founded in ####. Our members are active professionals from diverse fields. From engineering to health care, manufacturing to service providers, aerospace to cosmetics, ASQ members can be found advancing compliance in hundreds of markets in Southern California. Our chapter is a place to network, hone your job skills, volunteer and get certified in a variety of valuable skill sets.

Always improve yourself, your organization, and your career.
ASQ 706 is an active section offering networking events, speaker dinners, factory tours, and conferences. We welcome you to our section.

ASQ Certifications are highly valued by leading employers. ASQ 706 will assist you in identifying certifications that add maximum value to your career.

ASQ 706 welcomes members from all backgrounds and career levels, including students, retired professionals, consultants and active professions to join our section.

Thank You to Our Partners and Supporters