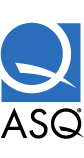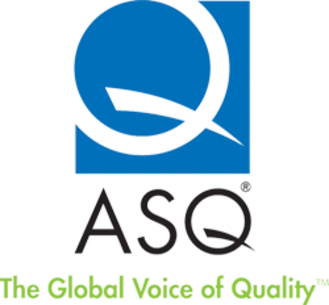 ASQ Certifications

Certifications from the American Society for Quality (ASQ) demonstrate individual proficiency within, and comprehension of, a specific body of knowledge. Nearly 150,000 certifications have been issued to dedicated professionals worldwide.

ASQ San Fernando Valley can recommend which certifications would be well matched for your career and identify the best ways to prepare for the certification path. For those professionals who have already achieved one or more certifications, ASQ 706 haelps you maintain your certification through recertification units and continuing education, service, and leadership opportunities.

Invest in your career and your future with an ASQ certification. Gain a competitive advantage in your job searches and increase your potential for higher compensation.
| | |
| --- | --- |
| Certification Title ­ | For a full description and details, please visit www.ASQ.org/cert­ |
| Biomedical Auditor­ | The Certified Biomedical Auditor is a professional who understands the principles of standards, regulations, directives and guidance for auditing a biomedical system while using various tools and techniques to examine, question, evaluate and report on that system's adequacy and deficiencies. A biomedical auditor analyzes all elements of the system and reports on how well it adheres to the criteria for management and control of process safety. |
| Calibration Technician­ | The Certified Calibration Technician tests, calibrates, maintains and repairs electrical, mechanical, electromechanical, analytical and electronic measuring, recording and indicating instruments and equipment for conformance to established standards. |
| HACCP Auditor (CHA) ­ | The Certified HACCP Auditor is a professional who understands the standards and principles of auditing a HACCP-based (or process-safety) system. A HACCP Auditor uses various tools and techniques to examine, question, evaluate and report on that system's adequacy and deficiencies. The HACCP Auditor analyzes all elements of the system and reports on how well it adheres to the criteria for management and control of process safety. |
| Lean Certification (AME/SME)­ | With Lean Bronze Certification your education and training focuses on how to apply lean principles, concepts, and methods within a work cell, work group, or value stream. Earning your Lean Bronze Certification demonstrates your solid understanding of basic lean principles and tools, and your ability to apply tactical implementation to drive improvement and show measurable results. |
| Manager of Quality Organizational Excellence (CMQ/OE)­ | The Certified Manager of Quality/Organizational Excellence is a professional who leads and champions process-improvement initiatives-everywhere from small businesses to multinational corporations-that can have regional or global focus in a variety of service and industrial settings. A Certified Manager of Quality/Organizational Excellence facilitates and leads team efforts to establish and monitor customer/supplier relations, supports strategic planning and deployment initiatives, and helps develop measurement systems to determine organizational improvement. The Certified Manager of Quality/Organizational Excellence should be able to motivate and evaluate staff, manage projects and human resources, analyze financial situations, determine and evaluate risk and employ knowledge management tools and techniques in resolving organizational challenges. |